Things to do in San Francisco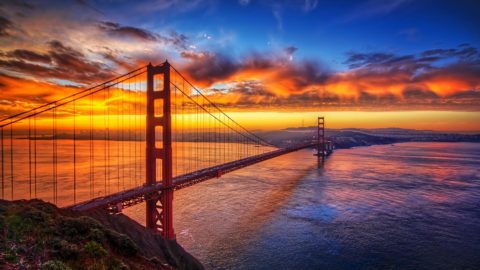 Golden Gate Bridge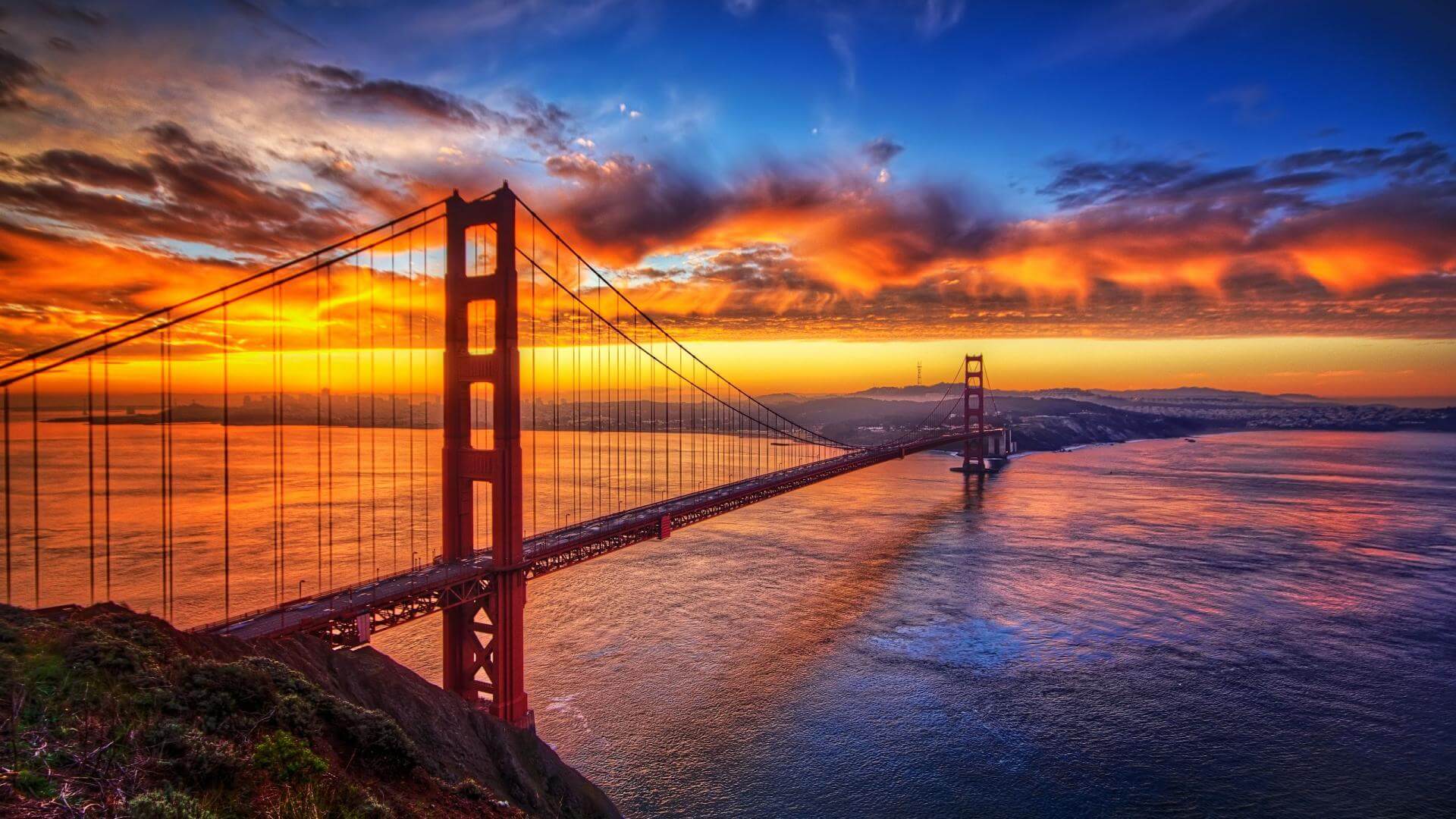 Golden Gate Bridge is the most famous landmark of San Francisco. It is one of the most beautiful and prominent bridges in the world which is easily recognized by its worldwide Orange color. The bridge is one of the San Francisco tourist attractions due to its elegant appearance, fantastic location, art deco detailing and its representative color. The tower extends 746 feet into the sky and you may walk or bike on the entire length of the bridge. Many of the tourists can be seen standing in the middle of the crowd and snapping photos on their cell phones. Visit San Francisco and enjoy the marvelous wonder of the world. You can like many other activities and there are several other things to do in San Francisco, purchase gifts from the south end's Golden Gate Bridge Welcome center, and have some food at Round House and Bridge Cafes.
San Francisco's Chinatown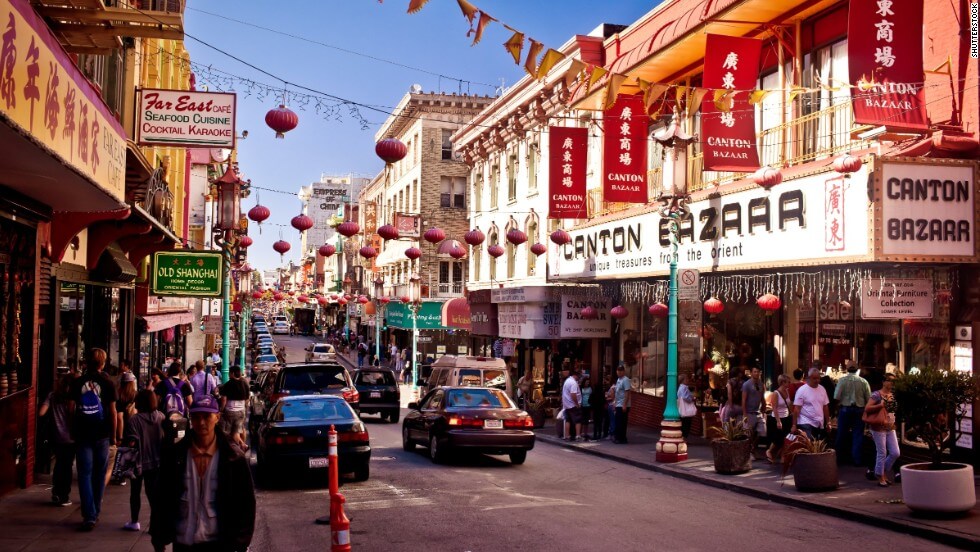 San Francisco's china town is the oldest Chinatown in North America as well as the largest China town outside of Asia. It has become one of the popular tourist attractions in San Francisco with its temples, workshops, theaters, stores, antique shops, and tea houses etc. The place is famous among those who came to visit San Francisco as it is a wonderland of fascinating sights as well as a genuine dining destination. Enjoy your San Francisco Chinatown travel and enjoy the taste of food, shopping, history. There are plenty of activities or things to do in San Francisco, from the sweet drift of fresh egg to spicy stir fry, get the leisure from the Chinese food which dominates the whole China town. If you are a traveler who believes in every tour then take San Francisco trip and visit china town as it is an exceptional culture adventure which you will never forget.
Read: Visit China in your vacation- China Travel
Golden Gate Park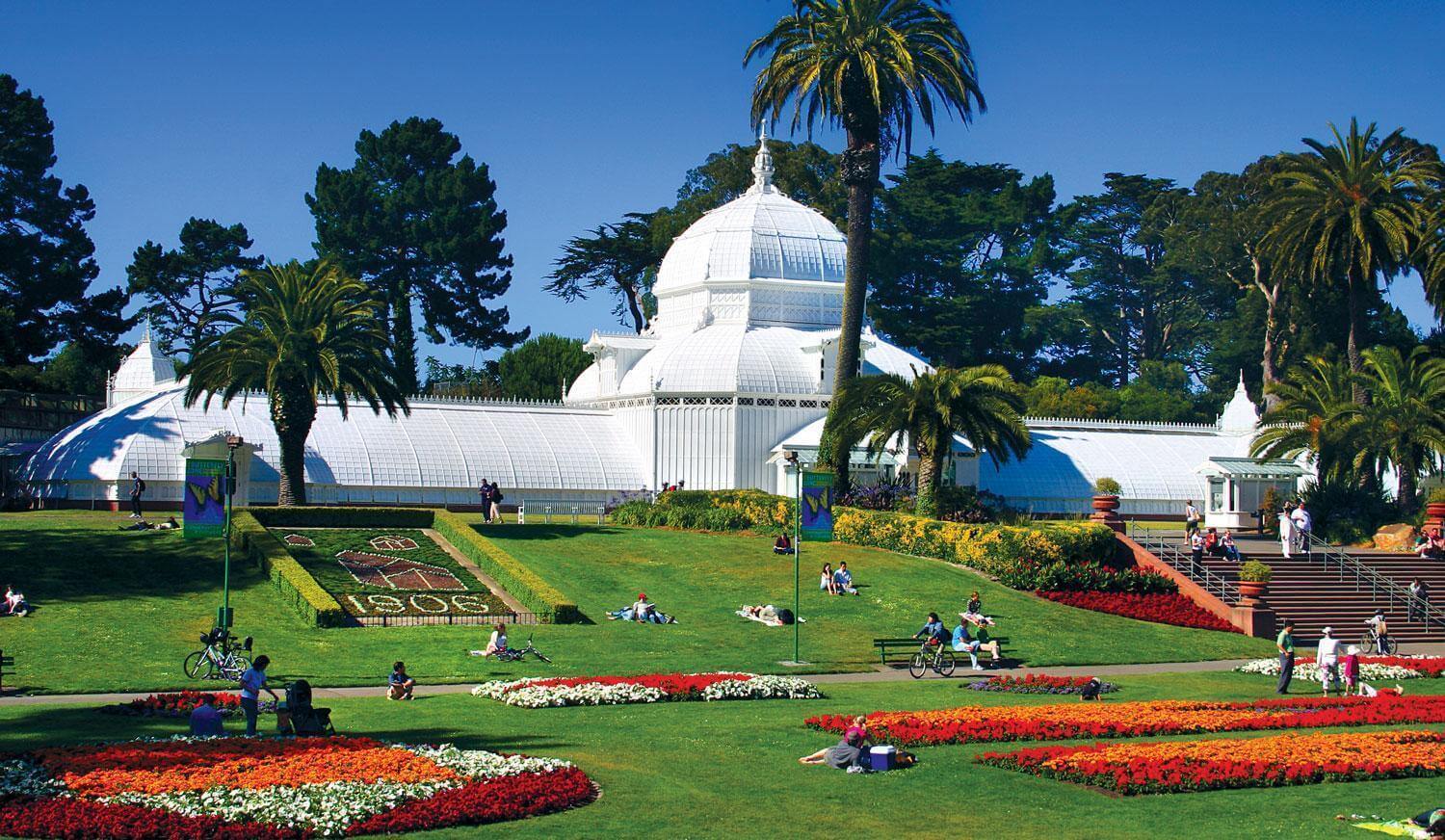 Golden Gate Park is the major San Francisco attraction and frequently considered as the lungs of the city. The park is huge with various attractions and activities to do. You can spend the entire day or just a few hours visiting the gardens, museums, and other attractions in San Francisco Gate Park. The park is also the best spot for a jog or run. At present, millions of tourists came here annually to visit the park. Golden Gate Park is now one of the top five most visited parks in San Francisco, United States. The beautiful park is home to several other diverse must-visit gardens that allow you to enjoy a distinct range of different plant life. Japanese Tea Garden is a popular tourist attraction having lovely plants, bridges, and a tea house. the other main attractions include San Francisco Botanical Garden, de Young Museum, California Academy of Sciences Museum and etc.
Alcatraz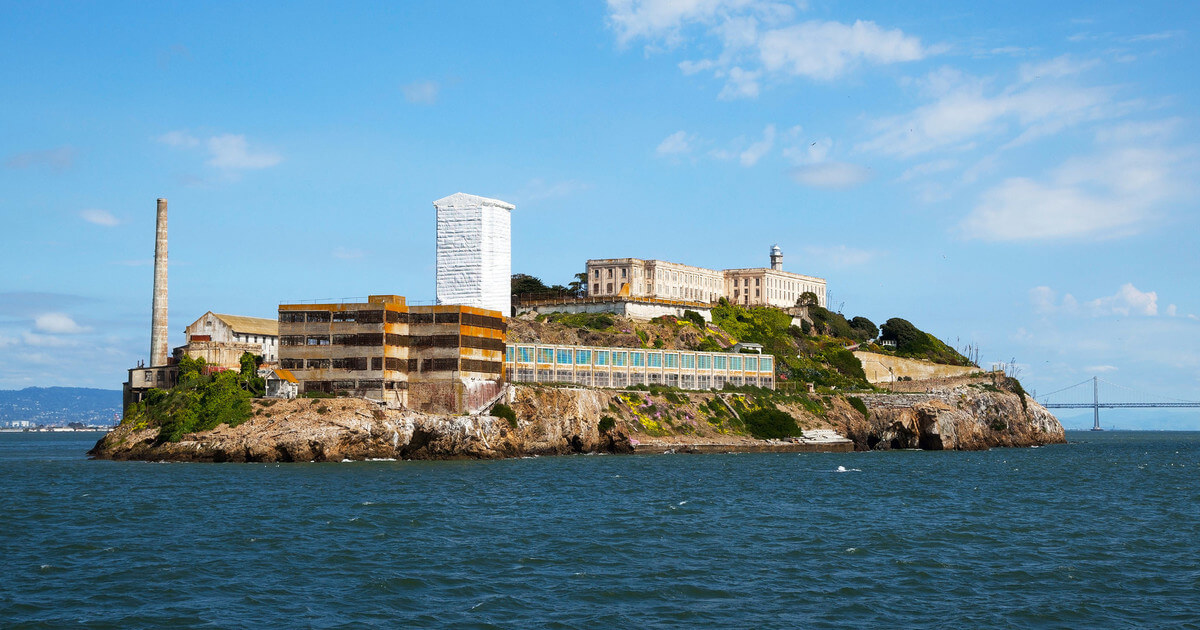 Alcatraz, located at the short distance from Fisherman's Wharf is a small island that serves as a lighthouse and a prison. Alcatraz in San Francisco was assumed to be bounded or inescapable due to its glacial water surrounding. Today Alcatraz Island is a historic site and a popular San Francisco tourist attraction. Take a trip to San Francisco and enjoy watching the must-see iconic and historic site. The weather on Alcatraz is unpredictable; it varies day by day and sometimes even on the same day. The Alcatraz Island is operated as a national park where many other cruise companies sail around it and are open for tours.
Read: Best travel books of all time
Cable Cars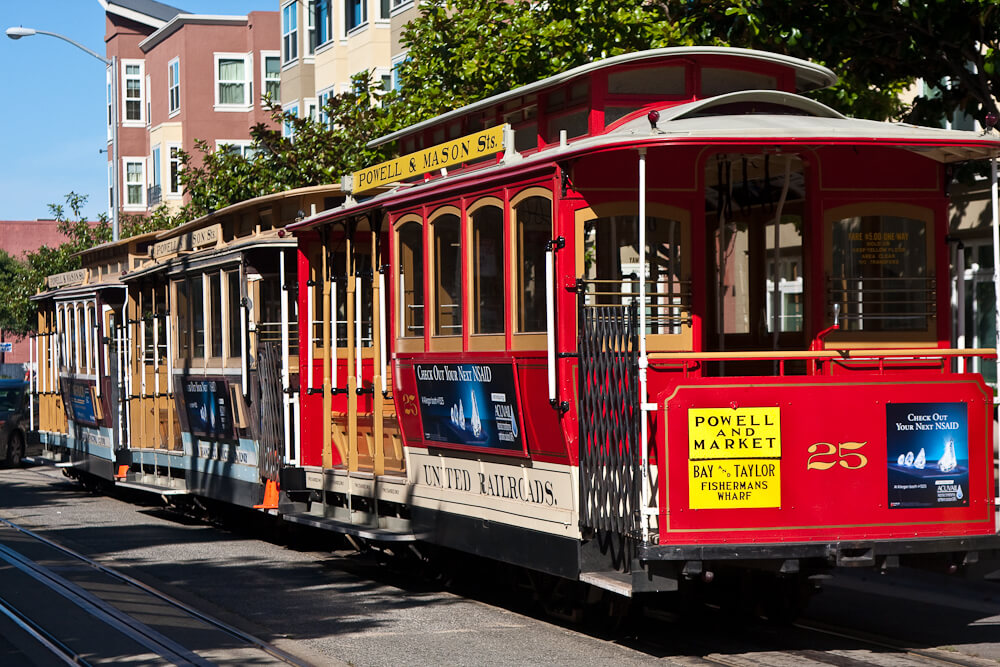 Introduced in 1873, the worldwide famous Cable cars run on three lines (Powell-Hyde, Powell-Mason, California Street) in abrupt streets of San Francisco amid Fisherman's Wharf and Market Street. Now only some cable cars serve the tourists to explore the city in historic fashion. Plan your San Francisco trip and enjoy the ride on the national historic landmark. You can get cable ride from morning 6:00 am which continues until midnight. The marketplaces here make their way towards the one of the main attraction of San Francisco, Fisherman's Wharf. A visit to each route of San Francisco cable ride provides you the awesome views. You will also have the views of other San Francisco attractions Alcatraz Island, Colt tower, Lombard street, Fisherman's Wharf, Ghirardelli Square, nob hill and ferry buildings etc.