Kedarkantha Trek – Stunningly The Most Beautiful Winter Trek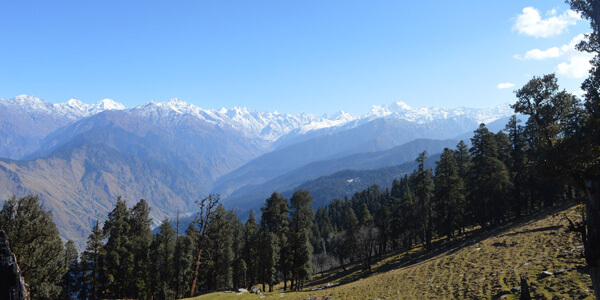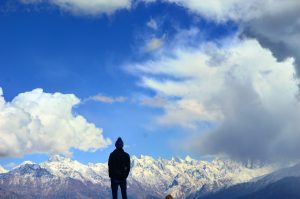 Trekking in Uttarakhand – Kedarkantha Trek
Location: Kedarkantha
State: Uttrakhand
District: Uttarkashi(Govind wildlife sanctuary)
Mountain range: Garhwal Himalaya
Elevation: 12,500 ft or 3800 m Above sea level.
Trekking distance: 10 to 12 Kms from starting point Sankri.
Note! permission required for trekking and guide is compulsory.
Kedarkantha trek, undoubtedly the most beautiful winter trek! At the summit of 12,500 m above sea level situated at the Govind wildlife sanctuary UTTARKASHI, the Kedarkanta winter trek is famous for its natural scenic view, it is a total of 8 to 10 km in distance. The trail in Kedarkanth trek consists of many beautiful views. The trek starts from Sankri. Many other treks also start like Harki doon, Humpta pass and Rupin pass. There are total 13 mountain ranges visible from the top of the Kedarkanta peek as it provides a clear 360-degree view, which is really mindblowing. In the journey of Kedarkantha winter trek, you may find wild animals like siyar (jackal) or bear SO safety is must at this place.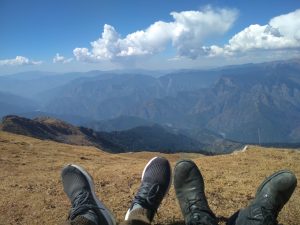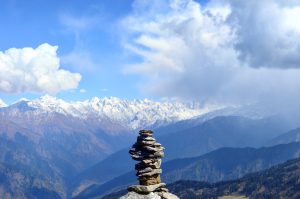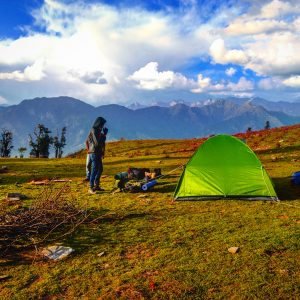 Track Details for Kedarkantha Treck:
The track starts from Sankri which is around 10 to 12 km. The track can be done within 2 days it's up to you.
From Sankri, you will start the trek the first stop point you will get is Juda ka Talab which is approx 5 km from Sankri.
The second stop will be Kedarkantha base camp where you will set for camping it is 3km from Juda ka Talab.
And at last kedarkantha peak or Summit which will be your last point.

How To Reach Sankri?
To reach Sankri You have two options:
Kedarkanth Trek Route (215 km from Dehradun)
Take a bus To Sankri which you can catch From Dehradun railway station. Bus fare is around 320 to 380 rs or,
You can go from jeep which is time-saving as well, but the fair will be little higher 500 to 600 rs.
From Dehradun, u will start your journey then Vikas Nagar-Nuagaon-Purola-Naitwar and at last Sankri.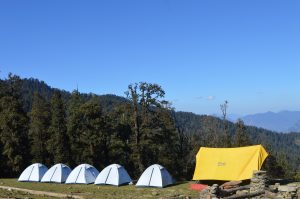 Where To Get The Permission For Kedarkanth Trekking and Camping?
We can get the permission from Naitwar which is 10-12 before Sankri or u can also go to Sankri and ask for the local guide from there, who can get u the permission! It will cost u around 150-250 per person for the permission, the local guide will charge you around 800-1000 per day
Kedarkantha Trek in December is the most wonderful. You can go with Some group who will set everything For You in advance. You just have to pay them things that they will arrange for your rucksack, sleeping bag, camping tents, food, and your security. The price that the group will charge you is 7-9 thousand per person.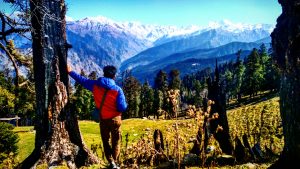 What I Will Discover At This Trail
This Kedarkantha trek in Uttarakhand is among the most beautiful winter treks! It is basically called the winter trek (Kedarkantha winter trek) because it is covered with snow throughout the winter which makes it more beautiful, the forest covered with snow, the valley view from where we can see too a long distance, beautiful pine trees covered with snow which will make you fell worth coming to this track you will also see frozen lake And from the top of Kedarkantha peak you can see all the mountains around it which the most exciting thing you will experience.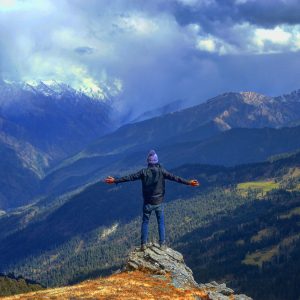 Important Things To Carry With You On Kedarkantha Trek
Things To Wear: 2 trekking trousers, 1 winter jacket, 1 body warmer, gloves, muffler, socks, small towel
Rucksack to carry all your stuff
Sleeping bag, as the temperature goes down to -13
Stove or Burner
Diesel or Petrol
Matchsticks and Kapoor (Kapoor catches fire easily)
2 knives one for cutting vegetables etc and other for your safety
Torch and extra cell*
Food (carry high-calorie food and toffee with you )
Tough trekking shoes
See More: